About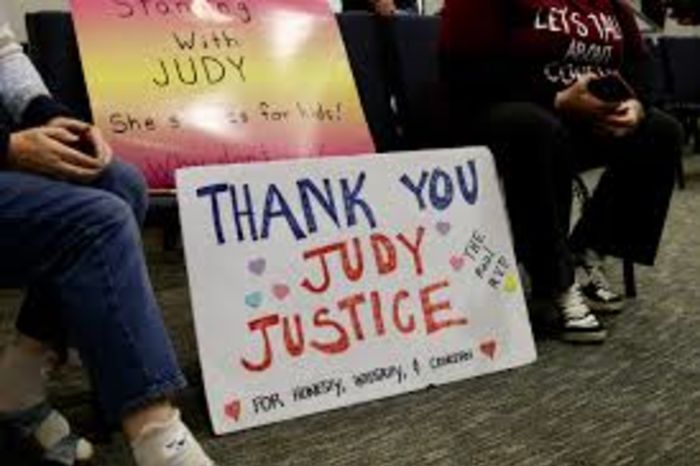 I am an education professional fighting for all children in New Hanover County. Every child deserves a quality education, along with the resources needed to support this goal.
I grew up in Swansboro, a small coastal village just north of Wilmington. In fact Wilmington was the big city of my childhood and its influence helped shape me into the educator I am today. After traveling and living in different parts of the country, from coast to coast, I returned with my family in the 1980's to the city I call home. Having worked in a variety of professions I decided that my real calling was in education. I love teaching and watching children grow and learn. I decided to become a professional educator and went on to earn a BA degree with a double major in history and communications along with a MA in school administration from the University of North Carolina at Wilmington. I then taught social studies at Laney High School throughout the 1990's. My two oldest children went through the entire New Hanover County School system, from kindergarten to graduation. Twenty two years ago I had to leave the area so family members could receive long term medical treatment in the Raleigh area. This eventually resulted working in other parts of the state while I continued my career as an educator. Professionally I have served as a teacher, assistant principal, principal and central office administrator. I ended up not returning to Wilmington until after my retirement. Once I returned two of my grandchildren came to live with me due to their mothers ongoing illness. This is another reason that I have a strong personal interest in the success of our schools since they are students attending New Hanover County Schools.
Imagine my shock when I returned to my home town of Wilmington six years ago and discovered that our school system seemed to have gone back in time, with at least 5 of our schools failing. This was a result of a variety of reasons, including "legal" resegregation and the lack of proper distribution of the resources among our schools. Many were overcrowded. Our amazing staff were feeling unsupported and many parents felt that no one listened on the school board when they voiced their concerns. Almost a third of the districts students were performing below grade level. Also the decades long tales of corrupt leadership pointed out a deeper problem that at times overshadowed and inhibited the good work of our educators and students. I decided that with my vast knowledge of education and the school district that I needed to step up and run for the New Hanover County school board with the goal of truly changing our district for the better.
As I ran for office in 2018 and won. I couldn't have done so without the help of my supporters who were also hoping for that change for the better. Once on the board I discovered that the forces that had controlled the district for decades were firmly entrenched. Even those who were aligned with my political party sided with the past "organization" once in office. Though newly elected like myself they continued to follow the practice of ignoring or denying that our district had major issues with the leadership's less than ethical behavior.
As a result I often found myself alone on that board for the next three years while fighting for what I knew ethically and professionally was best for our students and staff. I can honestly say that I have kept my word to the voters and have never backed down on any of my campaign promises. In fact during that time I was still able to bring about positive change by constantly speaking out when I witnessed wrong and proposing needed changes in our system. Without the publics ongoing outcries for change and support for my continual fight to do what was right I never could have continued to be effective in that "fight".
Above all else I fought for transparency and accountability. Amazingly at the same time the many wrongs of the district, such as decades of horrific child sexual abuse by some members of our staff, were finally exposed. This was in large part due to brave people speaking out, the media exposing hard truths and certain branches of law enforcement working to make sure that those who had harmed our students, our staff and the families involved, were brought to justice and held accountable.
Unfortunately, even with the 2020 election bringing new people to the board, the two remaining members of the school board along with a new member and the current superintendent, still follow the creed of protecting the organization over the needs of our students and staff. They have been trying to control the narrative of what is going on in the district using the district's large multi-million dollar communication department. It is up to the voters to continue to bring people on the board through elections who will finally create a majority of members who will do right by our students. A couple of the new board members and myself have been able to help head us in the right direction but unless those who are still making bad decisions are out voted on the board, things will continue to get worse. The pandemic exposed the fact that we are still dysfunctional at the top levels of leadership to the point that our district often harms our students instead of providing the quality education that they all deserve. My main lifelong professional focus has been on making life better for all children through education, no matter what their life circumstances. As a member of the New Hanover County School Board I will continue to fight to achieve this goal.